BESPOKE
Phenix Flooring
Inspired by the fashion and couture bridal industries, Bespoke curates styles and textures that mimic the luxury fabrics, materials, and knitting techniques bringing a vibrant couture look to a room.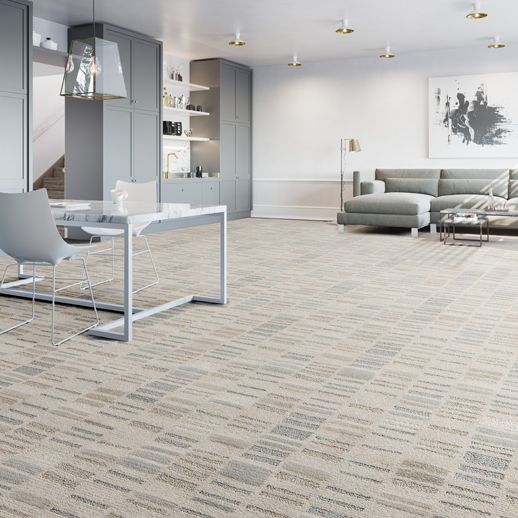 KARMA
Phenix Flooring
Elevate the spirit of your home. Create a calming escape for your home with Karma by Phenix Flooring. Featuring a delicate, repetitive pattern of complementary neutral colors that harmonize to create one spectacular floor.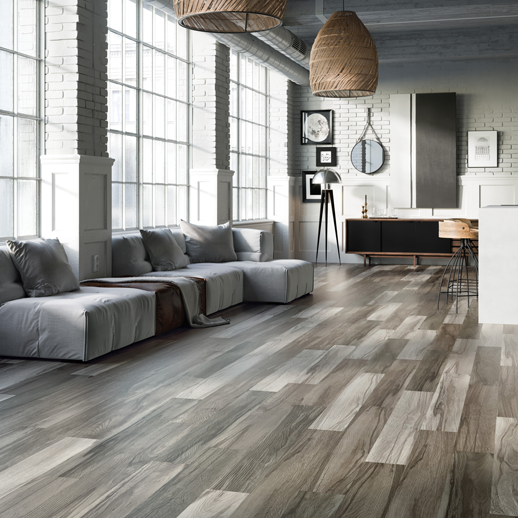 POINT OF VIEW
Phenix Flooring
Featuring luxury vinyl plank and tile, Point of View from the Design Mix flooring solution empowers you to create your own personal art on the floor through limitless color combinations. Choose from individual colors or designer curated palettes to create your perfect floor. And to help you find your inspiration, Phenix created custom floor designs that can be used with your favorite color combination. They've also made it easier to order products by providing the color percentages needed to create the look you desire.